Our Associates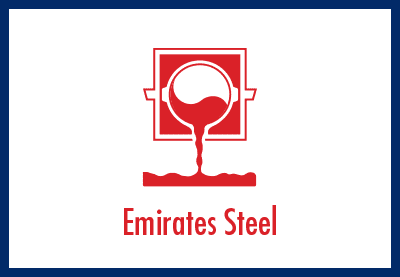 EMIRATES STEEL COMPANY
Established in 1995 in Abu Dhabi, Emirates Steel Company LLC was the pioneer in producing steel billets; the first of its kind in the UAE. It is capable of producing billets with cross section of 100x100mm, 130x130mm and 150x150mm.The company has constantly innovated and expanded its activities and as it stands today, it is one of top producers in the Middle East region.
Set up under the aegis of the AL Nasser Enterprises LLC Group, the company is professionally led by a strong management team, focused on technological excellence ensuring production of the highest quality steel products. Needless to say, it's been almost 3 decades of superlative performance.

Certification - ISO 9001:2015.

For more information visit: www.emiratessteelllc.com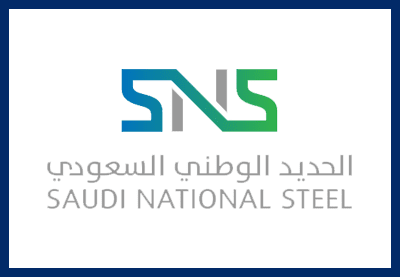 SAUDI NATIONAL STEEL: Reinforcement steel bars in the Kingdom
Al Nasser Enterprises Group constant monitoring of markets, demand and opportunities in the steel manufacturing sector resulted in the expanding of operations in the Kingdom of Saudi Arabia; a strategic
move as part of regional growth plans. Currently the company is produces 75,000 Metric Tons (MT) of steel billets and 120,000 MT of reinforcement bars (rebars) and sections but ambitious plans are afoot to increase capacity to a staggering 180,000 MT per annum.
Plant and machinery include a 20-ton induction furnace, continuous casting machine, fume extraction system, rolling mill, cranes, material handling equipment, slag and scrap processing machines and other
allied equipmen.

Certification - ISO 9001:2015 I Product Quality Certification from (SASO)

For more information visit: www.sns-sa.com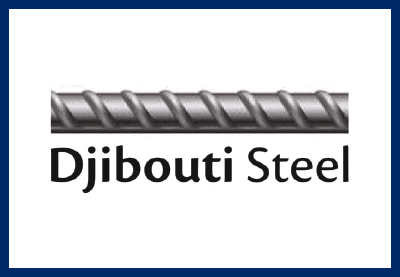 DJIBOUTI STEEL : Reinforcement steel bars (rebars) deployed in East Africa
Djibouti Steel Factory is a wholly owned subsidiary of the Al Nasser Enterprises Group. The company Was set up as a result of the huge opportunity to service the great regions of East Africa such as Ethiopia, Somalia, Yemen, Sudan and others.
The company has a production capacity of 120,000 MT per annum and manufactures the finest and most reliable hot rolled low carbon steel bars (Reinforcement Steel Bars) through Thermo-Mechanical Treatment (TMT) process in sizes ranging from 8 mm to 32 mm and in lengths 12 meters. The specification followed is ASTM A615 Grade 60.
For more information visit: www.djiboutisteel.com