About Us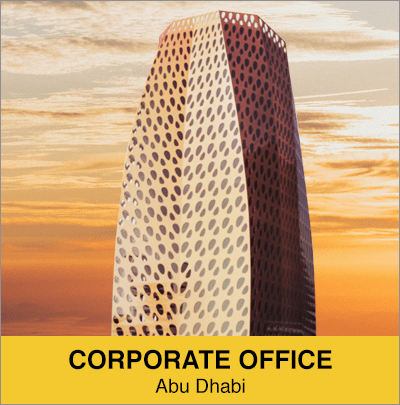 Gulf Steel was established in 1992 as a wholly owned subsidiary of Al Nasser Industrial Enterprises L.L.C (ANIE).
ANIE is a wholy owned subsidiary of Al Nasser Holdings which is incorporated in Abu Dhabi in 1997 and is a leading private sector conglomerate in UAE with interest in diverse sectors of economy through company such as Al Nasser Properties, Al Nasser Investments etc.
The production facility at Gulf Steel is located at Musaffah, Abu Dhabi to manufacture Reinforcement Steel Bars (Rebars)/Cold-Ribbed Bars in Coils and Cut-to-Length sizes and Cut & Bend Products. The production facility comprises of two rolling mills with TMT process, automatic cooling bed and material handling equipment for the production of Rebar's. The rolling mills are also capable of producing plain bars and square bars. In addition there are two cold ribbed lines, two advanced straightening and cutting lines and a Cut & Bend facility.
As a part of our endeavor to reach the customers and provide a smart construction solution, Gulf Steel has put up a Cut & Bend Facility which will help to provide prefabrication solution aimed at helping our customers to raise productivity standards in construction and reduce wastage of material, shortening project construction time and reducing manpower requirement at the project site.
State–of–the–art rolling mill with a capacity of 180,000 MT per annum capacity was commissioned in Q2 of 2021 to meet the increasing demand of the construction steel sector whereby the total capacity currently stands at 300,000 MT per annum.
A part of the reputed Al Nasser Industrial Enterprises L.L.C Group, one of the largest Private Sector Industrial Group in UAE, Gulf Steel is ranked as one of the most reputed producers of Reinforcement Steel Bars in the U.A.E, manufacturing quality steel spanning 3 decades. Led by a strong management team, the company has focused on technological excellence geared towards the production of high-quality steel products.
For more information about our Holding Companies, visit:
1) Al Nasser Industrial Enterprises visit www.anieuae.com
2) Al Nasser Holdings visit www.anholdings.com